Construction Company in Washington State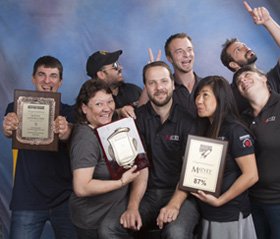 Accreditations and Affiliations
Recent Testimonials
"Matvey Construction was very courteous, professional and thorough. I will recommend them to anyone who needs..."

Jason B. of King County, WA

Customer Testimonial

Matvey Construction was very courteous, professional and thorough. I will recommend them to anyone who needs foundation work.

Jason B.
King County, WA

"Your crew was great, very professional and..."

Andy H. of Whidbey Island, WA

Your crew was great, very professional and the quality was top notch!

Andy H.
Whidbey Island, WA

"Thank you SO much for all the good work."

Ruth M. of Lake Forest Park, WA

Thank you SO much for all the good work. We would be happy to give you a reference any time. I will sleep so much better knowing my house will not slide down the hill.

Ruth M.
Lake Forest Park, WA

Linda M. of Newcastle, WA Excellent work! thank you so much. Mat and Daniel were both very good, very professional, and did just what I asked. I learned a lot too! Thanks for listening to and caring about my needs.

Linda M.
Newcastle, WA

Thanks to you Matvey and the whole crew. We're so glad to have the project done so competently!

Libuse H. of Sammamish, WA

" Thanks to you Matvey and the whole crew. We're so glad to have the project done so competently!"

Libuse H.
Sammamish, WA

"Workers were punctual and completed the job as recommended."

Lori W. of Everett, WA

Workers were punctual and completed the job as recommended. I appreciate that your foreman kept me abreast of possible issues that could arise as the job progressed.

Lori W.
Everett, WA

"...You guys did a great job and if you ever need a reference, let us know."

Tom T. of Bellevue, WA

We just wanted to let you know that all of our structural repairs you completed passed inspection and the inspector asked for your card. You guys did a great job and if you ever need a reference, let us know. Tom T.

Tom T.
Bellevue, WA

"Thank you very much for a good job."

Tu and Frank P. of Bellevue, WA

Customer Testimonial

Thank you very much for a good job. We will contact you in the near future when we do the work on the drainage.

Tu and Frank P.
Bellevue, WA

"Workers were prompt and efficient. Great job!"

Kim H. of Kirkland, WA

Workers were prompt, completed the job efficiently and cleaned up well. Kept me informed of any potential problems along the way. Great job!

Kim H.
Kirkland, WA

"Mat and his crew did a commendable job. I would recommend Matvey Construction to anyone needing foundation..."

Robert L. of Renton, WA

Mat and his crew did a commendable job. I would recommend Matvey Construction to anyone needing foundation work.

Robert L.
Renton, WA
Average Customer Ratings
out of 37 Total Reviews
Our Service Person's Diagnosis
Residential & Commercial Foundation Experts in Seattle, Tacoma, & Nearby WA Areas
At Matvey Construction, we pride ourselves in being Washington's foundation repair experts. Even after more than 16 years of experience with structural and foundation repairs, we're continuing to expand our business enormously.
This growth includes our new fabrication shop in Auburn, WA, as well as our additional office and storage space in Mercer Island, WA.
We recognize the value in saving old foundations and the structural elements of buildings; seeing it in both money saving opportunities and protecting the environment. Our mission is to design and install repairs to extend the life of structural elements in buildings, so that they far exceed the life of the structure we repaired.
About the Owner
Matthew Cote'
Matthew Cote' founded Matvey Construction in 1997. As a certified Foundation Supportworks dealer, Matvey specializes in foundation repair for both residential and commercial applications.
As one of Washington's finest foundation repair companies, they provide award-winning services and warrantied solutions to thousands of foundations ranging from cracked and bowing walls to sagging floor joists and settling foundations.
They are accredited members of the International Association of Structural Movers, Mercer Island Chamber of Commerce, Deep Foundations Institute, and the Foundation Repair Association.
Foundation and Structural Repair Experience
As members of the Foundation Supportworks international network of foundation repair contractors, our experience isn't limited to Washington, or even just the United States.
Each member of Foundation Supportworks benefits from the collected experience and knowledge of best practices that have been gathered from all across the United States & Canada, from coast to coast.
Such familiarity gives us the leading edge in dealing with all of your foundation issues and needs. With Matvey Construction even the most complex structural repairs and designs can be handled with ease.
Such expertise doesn't go unnoticed - and has been acknowledged through our affiliation with the Mercer Island Chamber of Commerce.
Incomparable Service to Homeowners Needing Foundation Repairs
At Matvey Construction, we're committed to fast, friendly, and reliable service. Our customers have appreciated our punctual, organized, and professional work.
Welcome to the Matvey experience with structural and foundation repairs! From professional to reliable, Matvey is determined to be there.
Local Involvement is Equally Important
This passion to help isn't exclusive to homeowners in need of structural or foundation repairs, but extends to the local communities. We host a local block party on Mercer Island, and we're proud to volunteer at the local Boys and Girls Club, where we have also offered free structural repairs!
Service Area in Washington
From structural moving and lifting, to the installation and repair of retaining walls, pin piles and helical piers, we are ready to help. We service Seattle, Tacoma, Auburn, and Mercer Island, as well as all surrounding areas.
Source: www.matveyconstruction.com
RELATED VIDEO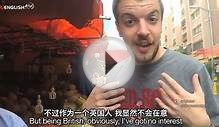 CSCEC (Xinjiang) Crowned AAA Construction Company in ...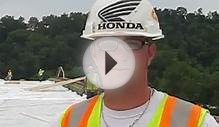 Washington St Bridge (State Route 7) Deck Pour - Marietta ...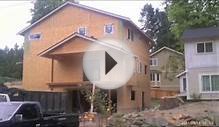 Construction Company in Seattle Building Home from the ...
Share this Post
Related posts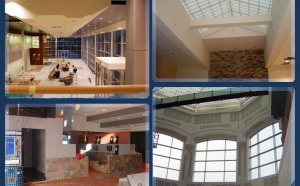 DECEMBER 07, 2023
Turner Construction Company has long been recognized for building more than a skyline. Together with our clients, we are…
Read More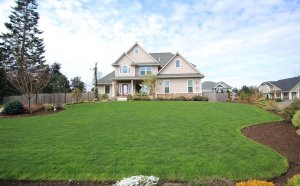 DECEMBER 07, 2023
See us for Construction Financing Owner / Builders Welcome! When it comes to construction financing, our construction loan…
Read More