Home Construction
It's exciting to build a home from the ground up. There are fun choices to be made, from selecting the hardwood floors for the dining room to choosing between subway tiles or penny tiles for your kitchen backsplash. But don't get so caught up in your love affair with your soon-to-be completed house that you forget about the things you really need to focus on.
"The key with new construction is really making sure you have the home inspected and follow up that the builder remedies the problems, " explains Keith Thompson, a real estate broker with Berkshire Hathaway HomeServices Carolinas Realty in Charlotte, NC. But there's much more. Heed these tips when buying a new-construction home and avoid major issues down the road.
1. Hire a real estate agent
Oftentimes, buyers don't feel a real estate agent is necessary when building a new home. After all, there's a sales agent on-site to assist you with your questions, right? Wrong.
"Many people figure that they do not need the help of a Realtor, " says Ali Johnson, a Florida-licensed real estate agent who specializes in new construction and gated communities in Venice, FL. "They feel they can handle it themselves, and that they have a sales representative working for them in the new community that takes care of and explains everything, including the paperwork. That person works for the seller, though. They represent the developer's interests."
A real estate agent will work on your behalf — and because the builder pays their commission, it costs you nothing to have someone represent you during the new-construction process.
2. Do your research
The same way you may research a new car is exactly how you should look into a builder. "Make sure they have a good standing with your state's Construction Contractor's Board, and that there are no pending complaints or judgments against him or her, " advises Patty Brockman, a licensed real estate broker at Windermere Stellar Real Estate in Portland, OR. "Ask questions about whether they use independent subcontractors, and verify their licenses and bonds as well. Always know the amount and kind of insurance they carry, as well as the amount of their bond."
3. Read the fine print
Many builders use purchase contracts that are much different from state-issued real estate agent documents. "Be sure to read these contracts carefully and have an attorney and your Realtor review them before signing anything, " says Brockman. "Builders' contracts pretty much only protect the building company, not the buyer, so make sure your Realtor writes addendums that keep you protected during each phase of the purchase." Also, make sure you review all of the warranties so you know what is covered, and what is not.
4. Ask what's included
"A lot of buyers have a 'what you see is what you get' attitude when it comes to building a new home and looking at the model home, " explains Kristin Magnani, an associate broker with Rutenberg, a real estate brokerage firm in New York City.
Model homes are decked out with all the bells and whistles, explains Magnani, including high-end light fixtures, appliances, trim work, architectural detailing, and more. Avoid assumption and ask questions about every add-on or, better yet, ask the sales agent for a complete list of the extras in the model unit such as extra can lights, heights of doors, tinted windows (found mainly in high-rise apartments), and more.
"Does the house come with appliances? Window coverings? AC? Landscaping in the front and backyards? Automatic garage door openers? Sprinkler system?" says Brockman. "Always list in detail anything that you expect, if it is not expressly disclosed in the contract."
5. Get inspected
Home inspections aren't just for previously built homes. In fact, the majority of real estate agents will recommend that you have the home inspected not only after it's completed but also before drywall is installed.
"As the housing market has heated up, the pace of construction has also increased, " explains Keith Thompson. "Overworked subcontractors and city or county inspectors are human and can and do make mistakes when they have too much on their plate." Avoid things such as uneven walls or electrical or cable outlets in unfortunate locations (e.g., 4 feet to the left of where your TV is supposed to hang) by having pre-drywall inspections.
6. Do a walk-through
After an inspection, it's critical to do a walk-through with the builder. It's during this time that you can point out major cosmetic issues (such as nail pops or chips in cabinetry) or any other major issues, such as missing landscaping that was included in your contract.
"Never close on a new-construction house without doing a final walk-through to ensure that all of the punch-list items have been completed to your satisfaction, " recommends Brockman. "The last thing you want after you move in is a bunch of contractors doing touch-ups and finish work while you are trying to enjoy your new house." Plus, if you don't address it before closing, you may have a hard time getting the builder to fix anything once the home is officially yours.
See also:
Source: www.trulia.com
RELATED VIDEO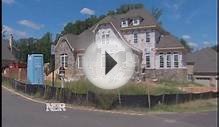 Home construction slows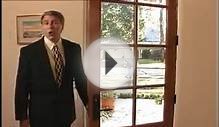 Concrete Home Construction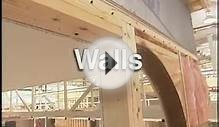 Manufactured Home Construction
Share this Post
Related posts
SEPTEMBER 23, 2023
Torcon provides a hands-on approach to managing projects, from inception to completion. By deploying customized resources…
Read More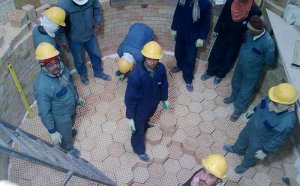 SEPTEMBER 23, 2023
Specializing in Metal Industry, Boilers, OEM Appliance, Thermal Oxidizers, Induction Coils Fire Brick Engineers Company is…
Read More